Clinical Trials Group Phone Number
The clinical trials group at Somerset Skin Centre is currently recruiting participants for several studies, psoriasis, atopic dermatitis, and skin infection.
For additional details please contact us at (248) 244-8465
Clinical Trials Group (Derm Center)
The clinical trials group conducts studies in a variety of skin related conditions. Most frequently in the areas: of psoriasis, atopic dermatitis (eczema) and acne. However, the group has also conducted studies for rosacea, skin infections, onychomycosis and seborrheic dermatitis.
To find out more information about our current studies, please call 248-244-8448.

Dr. Murakawa has extensive experience in conducting clinic trials, initially at Albany Medical College in New York. Since arriving in Michigan in 2000, he developed the clinical trial program for University Dermatology at Wayne State University where he served as Department Chair until 2005 when he left to open his practice, Somerset Skin Center, and to establish clinical research (Derm Center). His research has included treatment of dermatologic conditions such as tinea capitis, onychomycosis, cutaneous T-cell lymphoma, multiple basal cell carcinoma, seborrheic dermatitis, atopic dermatitis, psoriasis, acne and rosacea.

These research studies have resulted in presentations and posters displayed at Michigan Dermatological Society meetings, American Academy of Dermatology meetings and International Investigative Dermatology meetings.

Clinical trials are conducted to collect data regarding the safety and efficacy of new drug and device development. There are several steps and stages of approval in the clinical trials process before a drug or device can be sold in the consumer market, if ever. Drug and device testing begins with extensive laboratory research which can involve years of experiments in animals and human cells. If the initial laboratory research is successful, researches send the data to the Food and Drug Administration (FDA) for approval to continue research and testing in humans. Once approved, human testing of experimental drugs and devices can begin and is typically conducted in four phases. Each phase is considered a separate trial and, after completion of a phase, investigators are required to submit their data for approval from the FDA before continuing to the next phase. Centerwatch.com

If you are interested in participating in a clinical trial, please call to find out the currently enrolling studies at Derm Center: 248-244-8448.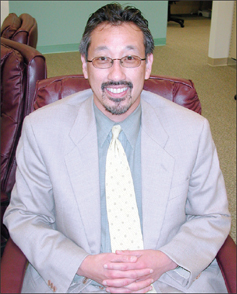 Members of our Clinical Trials Group
George J. Murakawa, MD, PhD - Dr. Murakawa completed his PhD in microbiology at UCLA, received his medical degree from Harvard, completed his dermatology residency at UCSF, served as the Residency Director of the Division of Dermatology at Albany Medical College, and was Chairman of the Department of Dermatology at Wayne State from 2000-4. He is the principal investigator of our studies. He continuously looks for opportunities to broaden our group and expand our scope of clinical research.
Research Links